Fishing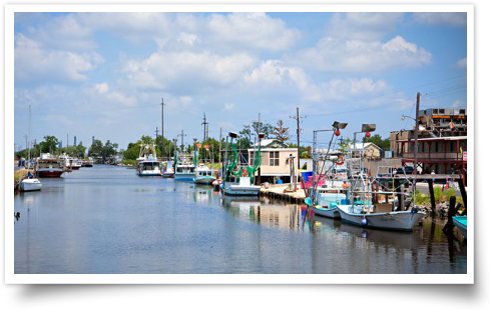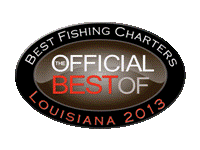 World-class fishing in a down home setting!  That's the simplest way to describe your fishing adventure of a lifetime in beautiful St. Bernard Parish, minutes away from downtown New Orleans.  Imagine catching limits of redfish and "speckled" trout combined with hospitality unequaled anywhere--that's what awaits you here in "The Parish." 
We offer the best inshore fishing anywhere! Your adventure will be much more than just wetting a line.  Pristine marsh lands teem with wildlife and are not only the gateway to fantastic fishing, but a built-in nature tour. 
Hopedale, Delacroix and Shell Beach are legendary names that spark excitement in anyone that has ever put a rod in their hand. The action will be fast and furious and you'll likely want to quit before the fish do.  Primary targets are redfish and speckled trout, but you'll also encounter other species such as flounder, sheepshead and black drum.  
St. Bernard is home to the friendliest and most professional fishing guides around.  These guys have literally grown up fishing our vast waters and will cater to your every need. First time fisherman or the most seasoned angler, our guides know where and how to put you on the fish. When is the best time to come? As soon as you can!  Your adventure will prove much more than just a fishing trip. You'll return home with a lifetime of memories and many new friends!
Adventure Services:
Campo's Marina - 504-239-6377
Southern Charters - 504-512-7171
Louisiana Fishing Expeditions - 985-630-2066
Cajun Expeditions - 504-723-3229 
Louisiana Adventures Guide Service - 504-400-2466
Speckle Trout Guide Service - 504-884-6027
Delacroix Lodge - 504-427-9138
St. Bernard Fishing Charters - 504-913-0394